New Brekky Bagel Deal $9.50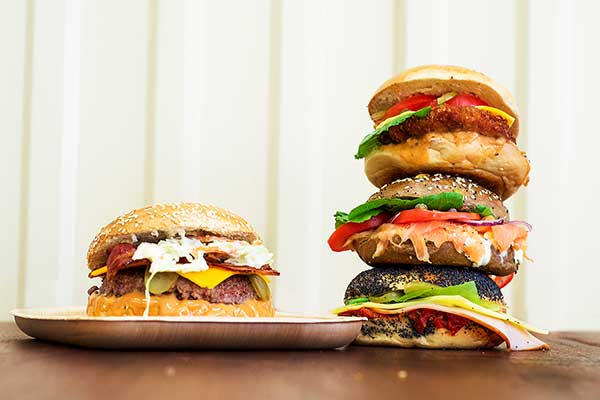 Treat yourself to fresh, tasty New York-style bagels
Try, irresistible bagel burgers along with vegan options and healthy sides.
Choose from a delicious range of bagel toppings so fresh you'll feel instantly healthy.

Enjoy big fresh salads, can't go without fries, your choice of Bagel Nation secret sauces and tasty sides.

Plus, experience donuts so yummy you'll want more.
Breakfast or lunch. Dine-in or takeaway, it's always bagel time at Bagel Nation.
Visit shop 1, 65 Sandridge Road, Bunbury.
(Next to Red Rooster)
Your tastebuds won't stop talking about it.
Best 4 Bagel Sensations
Great bagels need great ingredients
At Bagel Nation that's Aussie produce from local growers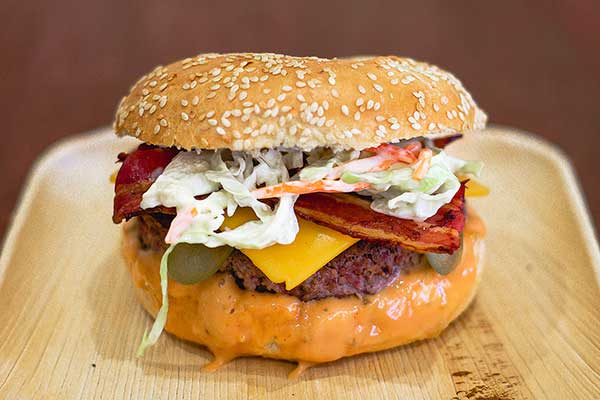 Bagel Burger
Make way because there is a new burger in town
Our all-Aussie Brisket burger bagel gives you an irresistible BBQ flavour. Cheddar cheese, fresh tomato, BN tomato chutney, pickles, BN burger sauce, coleslaw and crispy lettuce on a bagel of your choice*.
Or take the taste sensation to the next level. Add 2 slices of our BN air-dried maple-infused bacon.
(GF bagel options available.)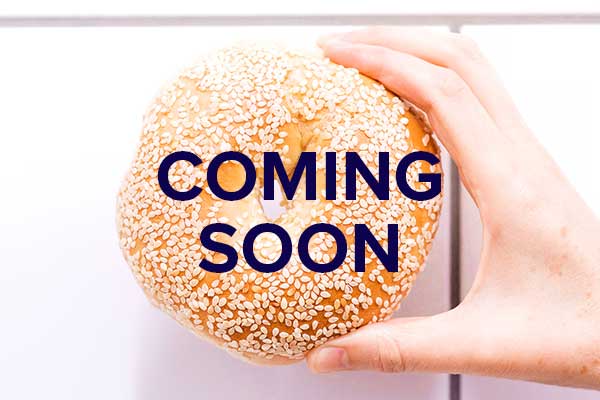 Aussie Chook
OMG! NY bagels in Bunbury
Try our mouthwatering crispy crumbed chicken schnitzel bagel. Every bite of tender chicken comes from chickens raised by Aussie farmers on Aussie land.  Made with our secret BN tahini sauce and topped with fresh tomatoes and pickles all on a NY-style bagel. Dee-lish.
(GF bagel options available.)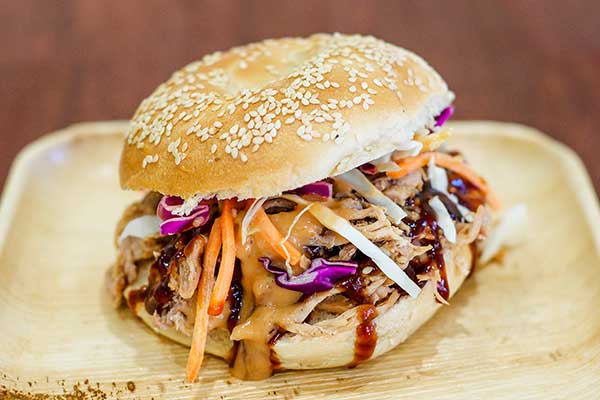 The Hog
It's new. It's bold. And it's big on Texas flavour (Mon &Tues only)
Meet our 100% Aussie Texas-style pulled pork bagel. Scrumptious pulled pork with BN tomato chutney, BN apple & honey BBQ sauce topped with a perfect crunch coleslaw, lettuce.  All on a bagel of your choice*. Yeeha!
Or crack the flavour whip and add 2 slices of BN air-dried maple-infused bacon or melted cheese. 
(GF bagel options available.)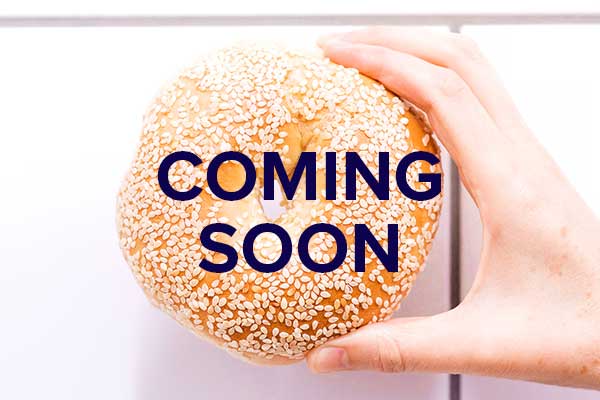 Cheeky Burger
Totally vegan and so NY.
You'll love it
Get your hands around our tasty falafel burger. Made with fresh falafel resting on a layer of hummus topped with shredded cabbage and vegan tahini sauce. Simply veg-licious.
(GF bagel options available.)
Plus add big fresh salads, secret sauces, delicious sides and more to your order.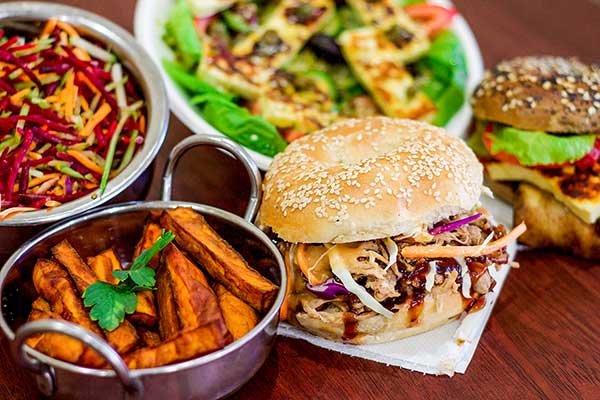 See the full menu in-store
For more mouthwatering fillings and toppings, visit us in-store at shop 1, 65 Sandridge Road, Bunbury.
(Next to Red Rooster.)
Super-naughty but extra yummy donuts
Sometimes it's the sweet things in life that bring us together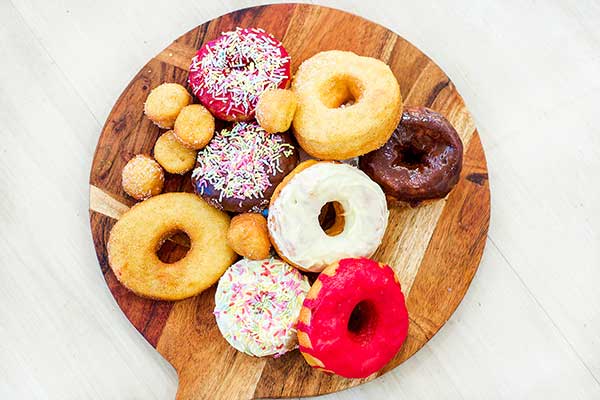 Don-art
If donuts were art, Bagel Nation would be a national gallery
Visit us in-store. Check out our delicious donut collection. It's a feast for your eyes and a must-try destination for your taste buds.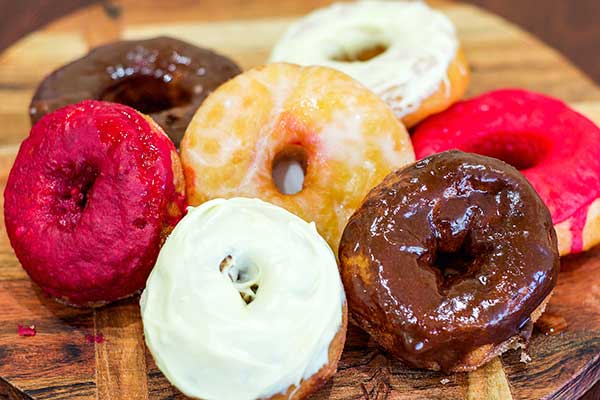 Don-glaze
Move over high teas. Bagel Nation donuts are here
Add funky food style to your next morning tea. With loads of glazed donut excitement and tones of delicious flavours, there won't be a morsel left.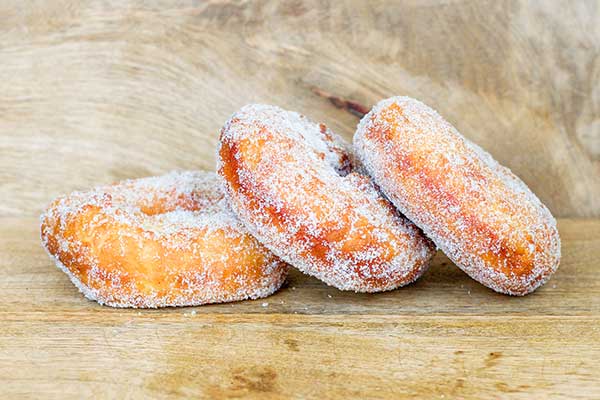 Don-nation
Sugar dust to stardust in one bite
Behind every great business that cares about family and community is a story. Our is Uncle AL's . That's why every plain donut you buy donates $1 to Uncle AL's Association. Find out more.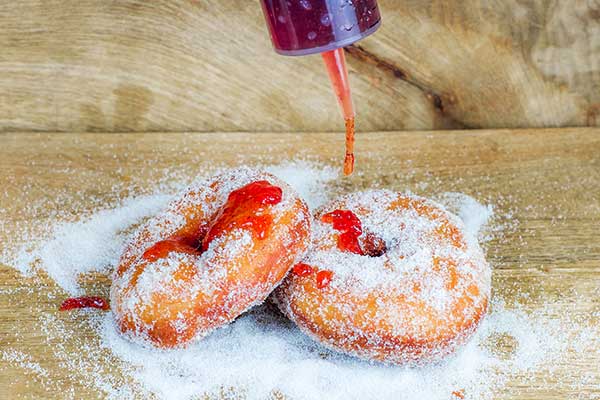 Don-jects
New insane flavour injections
That's right. We're injecting donuts with insane taste sensation fillings. Try mouthwatering chocolate, salted caramel, jam, lemon custard and more. Rock your taste buds like never before.
Dine-in or takeaway
Bagels and donuts. Coffee. Big fresh salads. Vegan and gluten-free. Deli products.
Bagel Nation Bunbury
We're more than a bagel destination.  Bagel Nation is the place to meet, chat and explore NY taste sensations Aussie style.
Baga-deli
Planning a picnic, day at the beach, road trip or a feast at home?
Our delicious bagels and tasty toppings make outdoor catering a breeze. Treat family and friends to fast, fresh taste sensations they love.
Sometimes it's the sweet things in life that bring us together
Gather friends and family for a special donut meet, greet and treat.
We understand celebrating family with a feast at home
Buy scrumptious take–home bagels, delicious sliced meats, divine cheeses, must-have spreads, and tasty vegan options.
Plus we're stocking a host of locally produced deliciousness.
And don't forget you can buy our secret Bagel Nation sauces and spreads.
Why our bagel creations are the best

Original
Our bagels celebrate people and community with fresh, original, and mouthwatering taste sensations.

Local
We support local, so most of our ingredients are grown on Aussie farms by Aussie farmers.

Healthy
With less than 2% fat in our bagels you know you're making the right fast-food alternative choice. 

Value
If you love our bagels, then you'll love our prices.  We make healthy and delicious affordable for all.
Inside Bagel Nation
We're a hip family team bringing you a vibrant, cosmopolitan atmosphere.
BAGEL PLATTERS 
AND CATERING
Need to feed a hungry crowd? No problems. We cater for meetings, morning teas, and special events.
From everybody's favourite bagel toppings to fresh and healthy vegan and gluten-free options – we've got your event covered. 
And for something sweet, add an assortment of irresistible donuts.
Free delivery within the CBD.
Or free local deliveries for orders over $100.
More reasons to dine-in or takeaway at Bagel Nation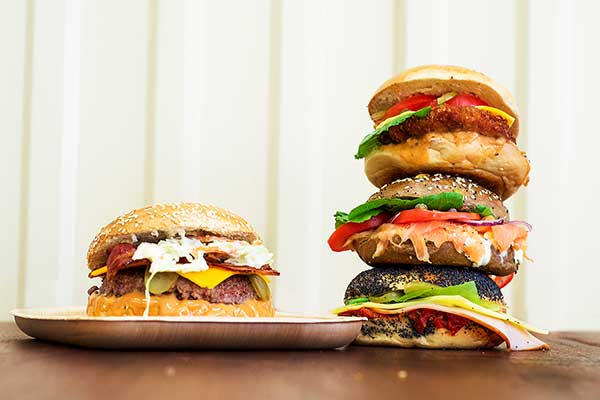 Delicious NY-style bagels
Best bagels along with amazing toppings.
(Plus vegan and gluten-free options.)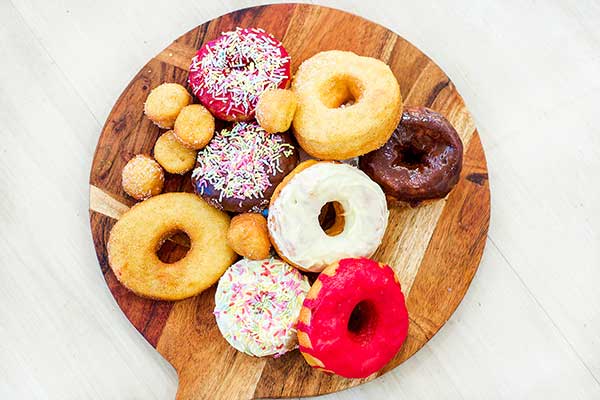 Mouthwatering donuts
With so many delicious donuts making a decision won't be easy. But we guarantee your taste buds will have fun.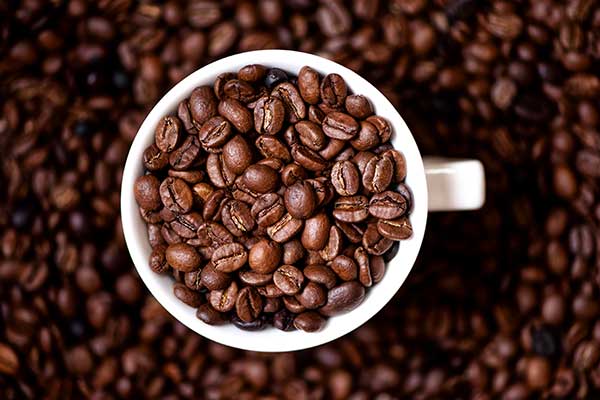 Best coffee & refreshing teas
Smooth aromatic pod coffee. Teas steeped to perfection. BN exotic sodas, cold drinks and more.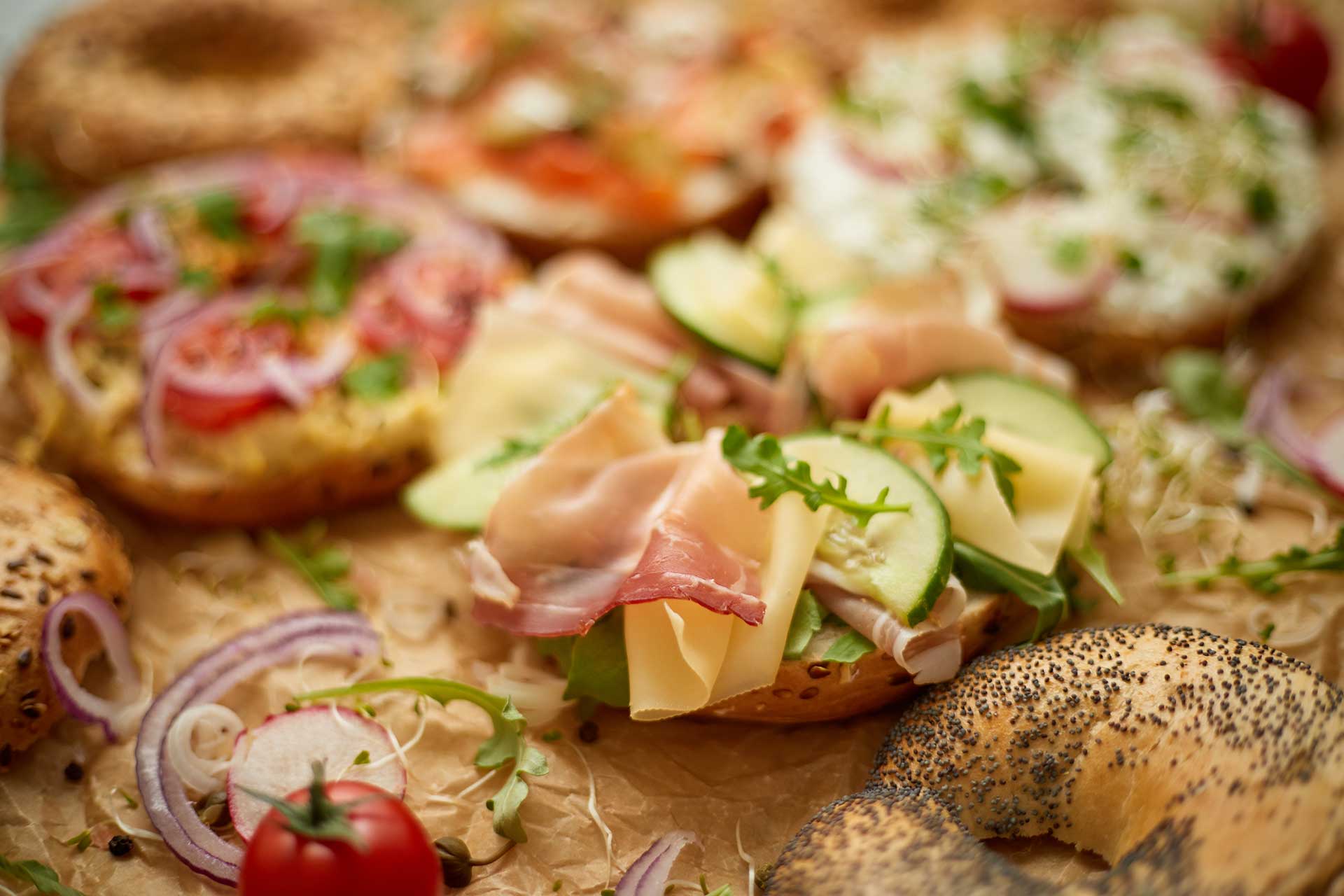 Gourmet baga-deli
Coming soon. Recreate Bagel Nation taste sensations at home. Shop at our deli for delicious gourmet products and our secret sauces.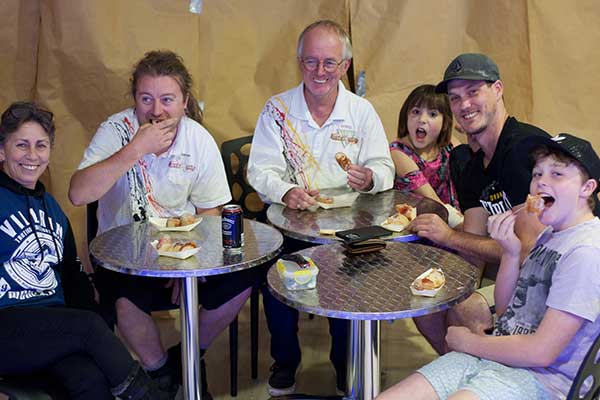 Hip, friendly atmosphere
Treat your family to upbeat service and a friendly atmosphere while knowing you're eating local and supporting local.
Bagels near me
Shop 1, 65 Sandridge Road, Bunbury
(next to Red Rooster)
Find Us
Shop 1, 65 Sandridge Road, Bunbury
(Next to Red Rooster)
Opening Hours
Tue-Wed 8am-4pm
Thur-Sat 8am-8pm
Sun 8am-4pm
Subscribe
To get the latest news