It's always bagel time at Bagel Nation
Food for all tastes
We've got you covered when it comes to healthy, fresh, local and scrumptious fast food.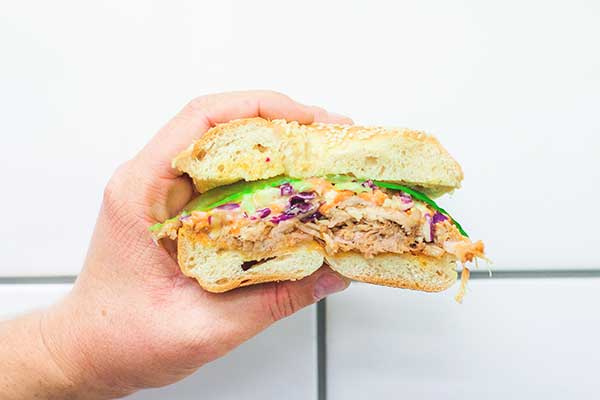 That's why we combine your favourite food fillings and toppings with bagels made from nature's best grains.
Plus, you can boost the goodness further by choosing high protein or vegan fillings along with fresh salads and delicious spreads.
Who knew fast-food could be healthy and fun?
Our bagel ingredients
Plus, we source our meat, vegetables, cheese, and milk from local producers. 
We believe in supporting our Aussie farmers and local food producers.
Nutrition
We love a great bagel. They make us happy, and we want our food to make you happy too. 
So whether you're super healthy or just looking for delicious takeaways, your health and happiness come first in our kitchen.
Gluten-free bagel options
Bagel Nation in-house sauces & spreads
Fresh produce is locally grown
Responsibly sourced coffee and tea
Attention customers with food allergies. While we take all care, please be aware that food may contain or come into contact with common allergens, such as dairy, eggs, wheat, soybeans, tree nuts, peanuts, fish, shellfish or wheat. Please check before ordering.
A day in the life of Bagel Nation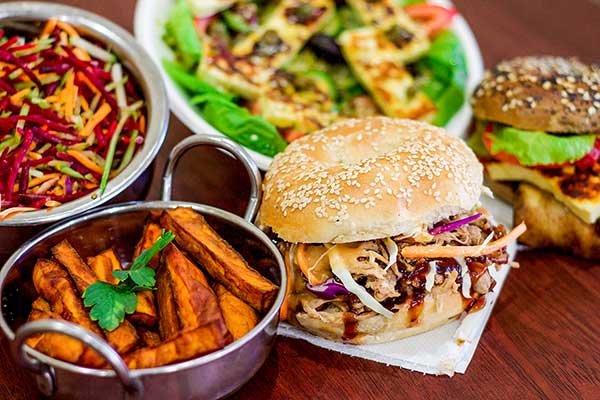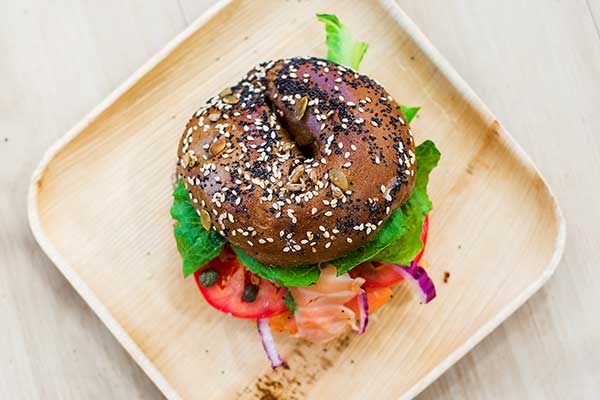 Delicious meat and salmon fillings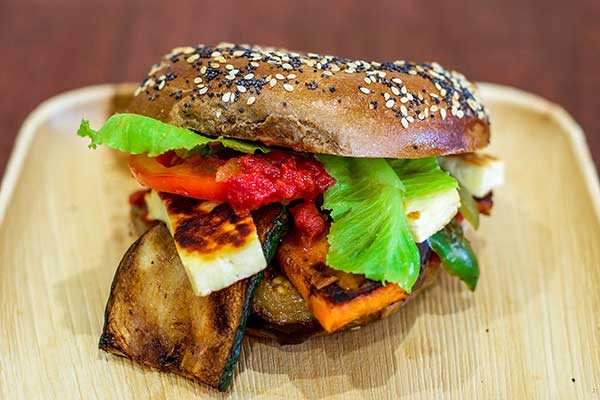 Scrumptious vegetarian and vegan options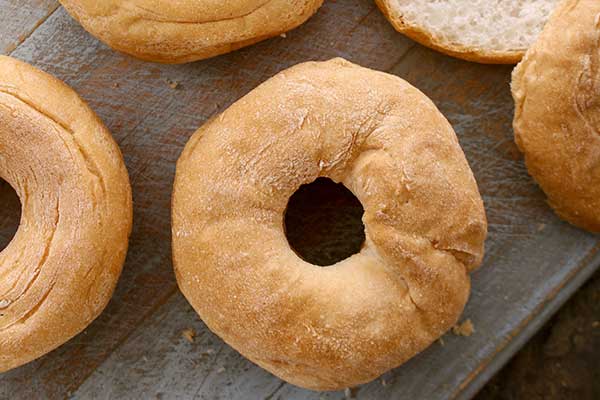 Tasty gluten-free bagel alternatives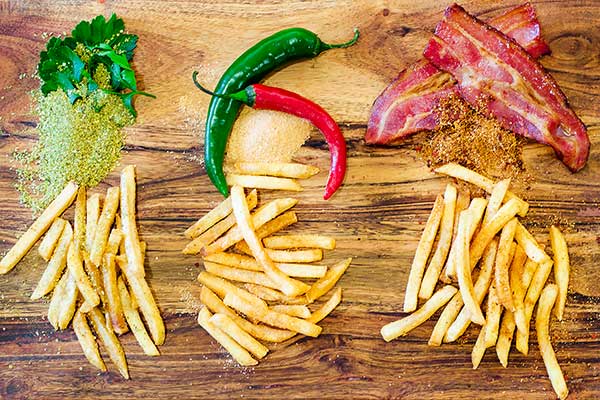 Wholesome ingredients from local producers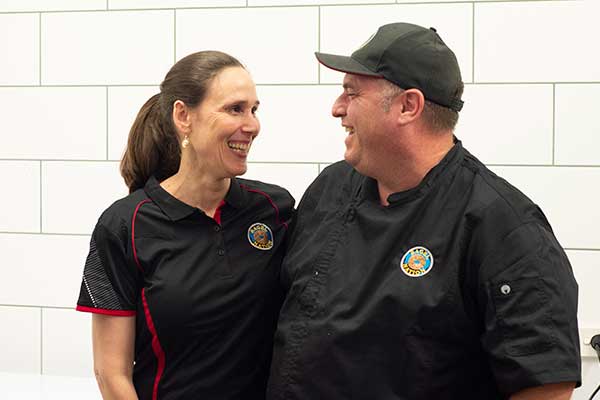 How to eat bagels
Bagels are delicious circles of bread that are crisp on the outside and soft on the inside.
While bagels are the popular breakfast food, you can eat them anytime.  To create a taste sensation, add your favourite sweet or savoury toppings and fillings. Open-faced (slicers)  or as a sandwich, bagels make a fast, healthy meal. 
How to Eat Bagels: 13 Steps (with pictures) wikiHow
What flavours of bagels do you offer?
Plain, Poppyseed, Onion, Sesame, Everything (w/onion, sesame, poppy and garlic), Seeded Rye, Olive, rosemary and sea salt, Cinnamon and raisin, Blueberry, Gluten-Free Plain.
Will bagels be okay to eat tomorrow?
Yes. You can eat leftovers the next day, but be sure to refrigerate them. Plus, we recommend wrapping leftover bagels with toppings in cling wrap before refrigerating.
For leftover bagels without toppings, gently heat them in a toaster oven.
How far in advance do I need to order a bagel platter?
Order as far in advance as you like. However, we require a minimum of 24-hours notice for bagel platters.
What is the maximum number of people you can cater for?
We can cater for up to 100 people with a minimum of 24-hours notice.
Do you offer gluten-free bagels?
Yes, we offer plain gluten-free bagels. While all care is taken to prepare gluten-free bagels in a separate area, we cannot guarantee cross-contamination with other allergens like wheat. Make sure to ask if the toppings of your choice are also gluten-free.
Which variety of bagels are vegan friendly?
Can I freeze bagels?
Yes, you can freeze fresh bought bagels without fillings. We recommend placing your bagels in freezer bags or vacuum sealing them before freezing. Frozen bagels last up to three months in the freezer. When you're ready to make a bagel feast, remove your bagels from the freezer and allow them to thaw overnight. Alternatively, defrost them in the microwave under a damp paper towel. Use the microwave manufacturer's recommended defrost setting and time for bread.
Do you deliver?
Soon. But for now, you can order online for in-store pickup.
Are there tables and chairs inside Bagel Nation?
Yes. We welcome you to sit down with your family and friends. Enjoy our hip cafe atmosphere. Plus, our dine-in menu offers yummy extras not available on the takeaway menu.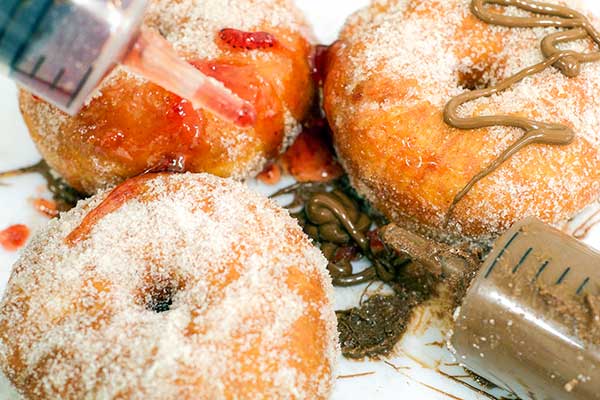 Are you ready for a Bagel Nation food sensation?
Or are you hankering for a super-naughty, but delicious donut?
Visit us at Bagel Nation Shop 1, 65 Sandridge Road, Bunbury.
(Next to Red Rooster.)
We're ready to take your order.
Call 9791 1115
Find Us
Shop 1, 65 Sandridge Road, Bunbury
(Next to Red Rooster)
Opening Hours
Tue-Thur 7am-2pm
Thur 5pm-8pm
Fri-Sat 7am-8pm
Sun 7am-2pm
Subscribe
To get the latest news